PROVEN EFFECTIVE AGAINST CORONAVIRUS* & LAST UP TO 30 DAYS - LONG-LAST DISINFECTION SERVICE (DisinfectPremier)
Bacteria and viruses are ubiquitous. They can invade our bodies through different pathways. Some of them can spread through human coughing, sneezing or talking, and we can also become infected by touching a surface or object that has a virus on it.
BioCycle® Long-Last Disinfection Service (DisinfectPremier) provides protection against a wide variety of pathogens, providing protection for you, your family and work colleagues. It can be applied in homes, offices, retail premises, education centres, shopping malls, ships, vehicles, hospitals, against such pathogens as Coronaviruses*. The treatment is applied using an Ultra-Low Volume (ULV) fogging method to treat surfaces and areas. When applied to a surface it can last up to 30 days. 
The formulation is water-based and solvent-free and has Food safety approval from Australia & New Zealand.
* Feline Coronavirus – COVID-19 surrogate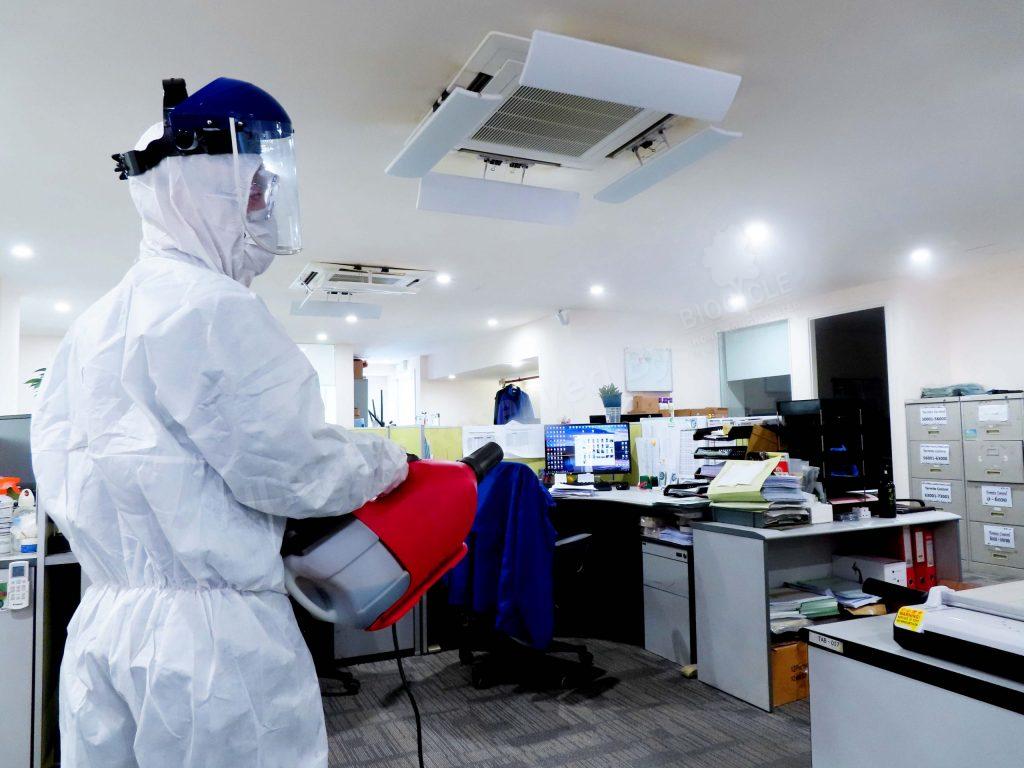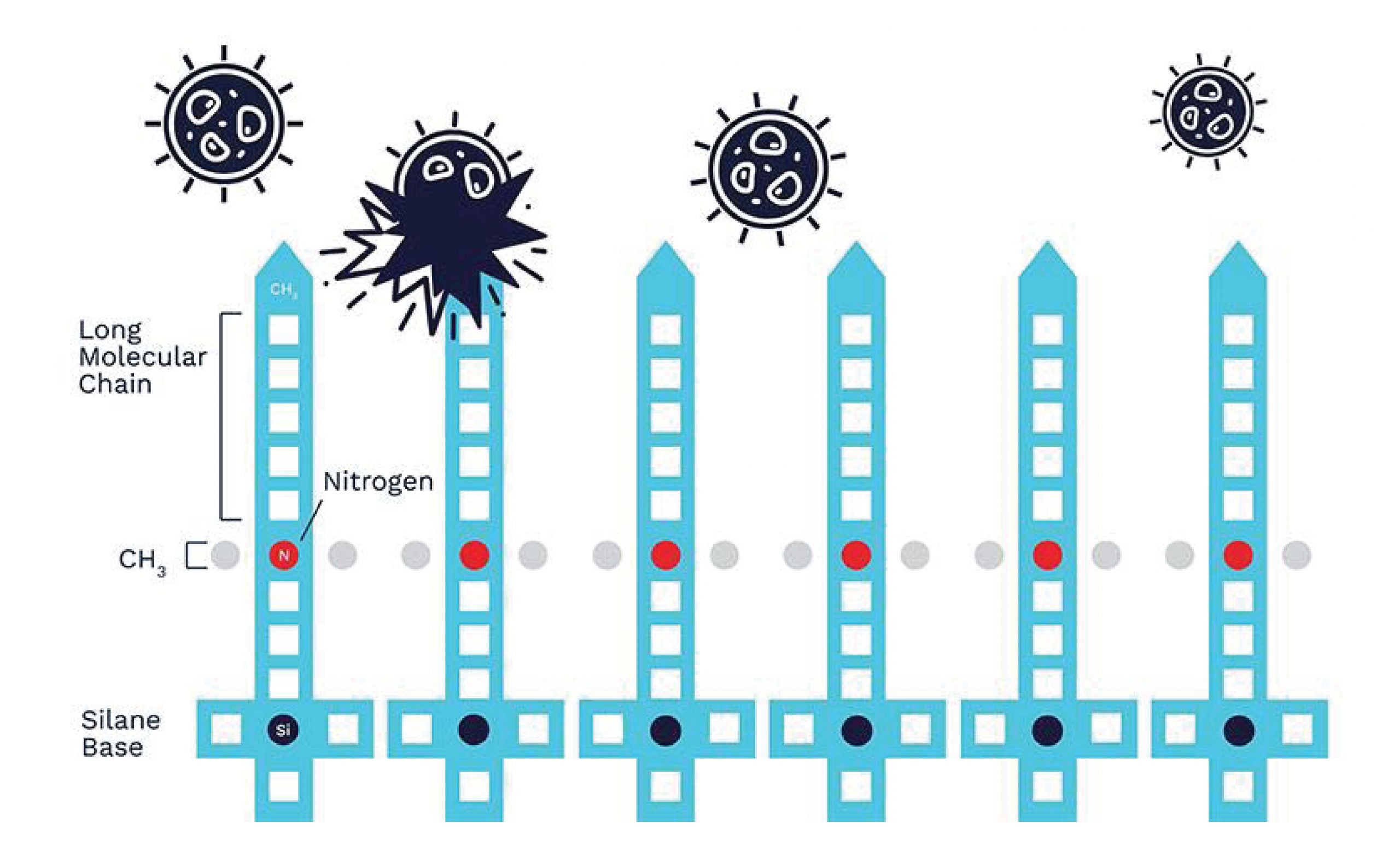 The application of BioCycle® Long-Last Disinfection Service (DisinfectPremier) works by creating a defensive shield of antimicrobial nano-spikes on the treated surface that destroy germs on contact by puncturing them. Because of this mode of action, it is highly efficient and means the organisms cannot adapt to it, so there is no possibility of immunity developing as can with traditional forms of disinfection. 
Microbial includes: Bacteria, Virus, Fungi, Mold and Algae.
Unique Advantages of BioCycle® Long-Last Disinfection Service (DisinfectPremier)
Certifications & Testing (Selection)
Microbiological Solutions Limited (MSL), UK – COVID-19 surrogate, feline coronavirus
Mikrolab GmbH, Germany, Influenza A – H1N1
Eurofins, New Zealand, Antimicrobial Effectiveness Test
Department of Health, Australia, listed as Hospital Grade
Proven Against Pathogen List (Selection)
VIRUSES
COVID-19 surrogate-Feline Coronavirus, Adenovirus Type II & IV, Bovine Adenovirus Type I & IV, Feline pneumonitis, Herpes Simplex Type I & ll, HIV-1 (AIDS), Influenza A2 (Aichi), Influenza A2 (Asian), Influenza B, Vaccinia, H1N1 (Swine Flu), Norovirus, Middle East Respiratory Syndrome (MERS)
BACTERIA
Staphylococcus aureus, Streptococcus pneumonia, Mycobacterium tuberculosis, Bacillus sp. (vegetative cell), Escherichia coli, Legionella pneumophila, Proteus vulgaris, Pseudomonas aeruginosa, Salmonella typhimurium
FUNGI, ALGAE, MOLD, YEAST, SPORES
Aspergillus flavus, Aspergillus niger, Candida albicans, Chlorella vulgaris, Microsporum sp., Penicillium variable, Trichophyton sp.
You might also be interested in : ​