Concerned about bringing bed bugs home after traveling?​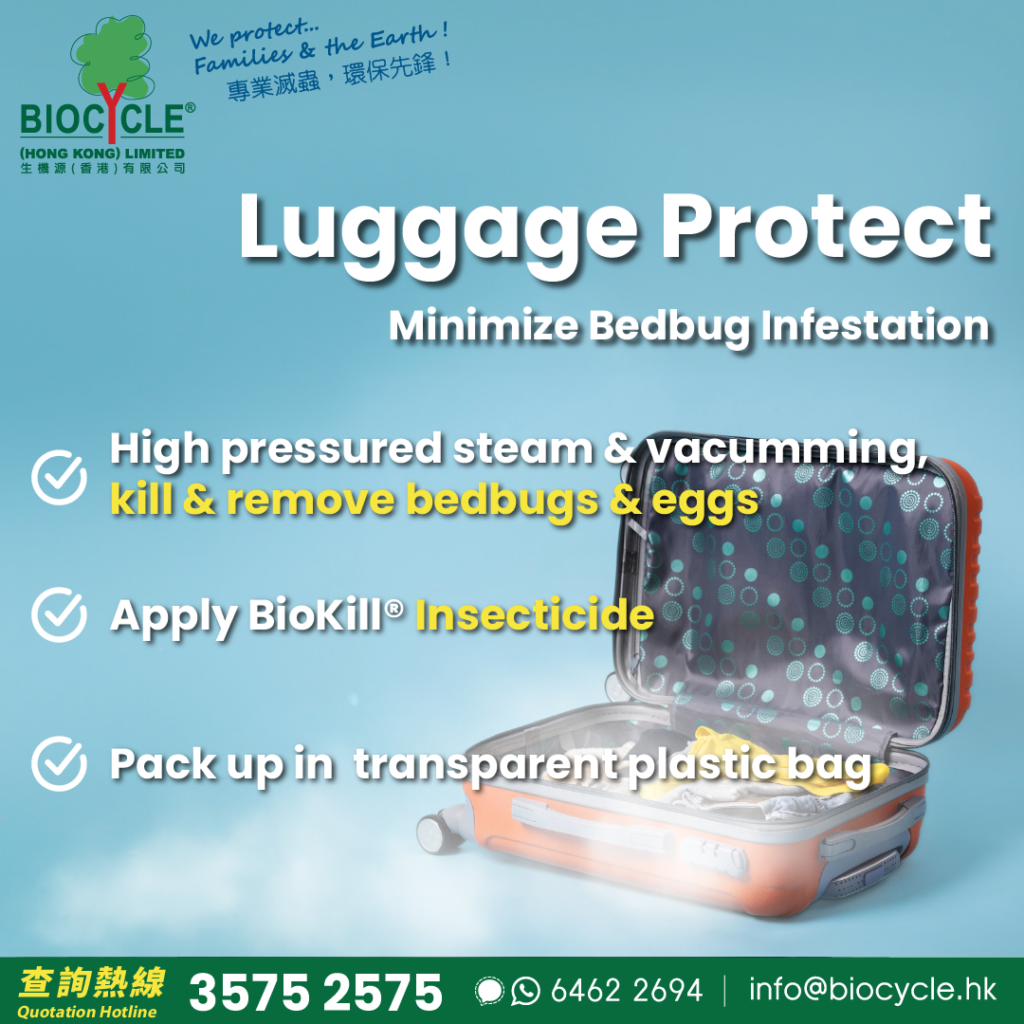 "Kill & Remove bedbugs and their eggs hiding in the luggage during travel"
A Comprehensive Treatment for luggage to minimize bedbugs or pest infestation causes by carrying of luggage after travelling.
Service details
Inspection of the entire luggage, especially the edges, seams, gaps, and wheels where bedbugs may hide
Vacuum treatment of potential hiding spots for bedbugs (the edges, seams, gaps and wheels)
High-pressure steam treatment to kill bedbugs or other pests and their eggs
Apply BioKill safe insecticide
Luggage would be packed up in transparent plastic bag after treatment
Service charge
Charged per emptied luggage: $320 each; $280 each for 4 or more.
Assistance with emptying luggage:
Charged per luggage: $100 each
(The fee only includes transferring the belongings from the luggage to the wrapped plastic bags. The customer must be present during the process to avoid any disputes.)
Treatment location: Block F, G/F., Victorious Factory Building, 35-37 Tseuk Luk Street, San Po Kong, Kowloon.
Treatment in client's place: Minimum spending of $1,500 (Otherwise, an additional $400 transportation surcharge will apply)
Disclaimer
BioCycle shall not be liable or responsible for any damages to the luggage, including but not limited to deformation, discoloration, fading, improper opening or closing, or any malfunctioning of the functions.