Our Main Products - BioKill®
Our sister company (Ecological Products Corp. Ltd, EPC) is the sole licence holder in Hong Kong and Taiwan for the unique BioKill® Swiss brand of biocides and other related products. These products are formulated by EPC in Hong Kong. The BioKill® lines of products are safe for humans, warm-blooded animals* and plants. The essences are odorless, non-flammable, fully biodegradable and virtually free of VOC's making them one of the safest biocides on the market. Our product range is persistent on man-made surfaces but can be broken down quickly in an organic environment and able to be completely biodegraded in nature. All our products are in full compliance with Hong Kong's laws and regulations.
BioKill® has been awarded the silver award in the 1999 eco-product award competition in Hong Kong.
*Other Permethrin products may have caused some certain breeds of cats to have allergic reactions, which have far higher concentration than BioKill® Universal Insecticide (which has a dilution of 0.25%). If you have any uncertainties, please consult with your vet accordingly.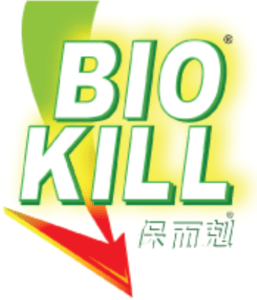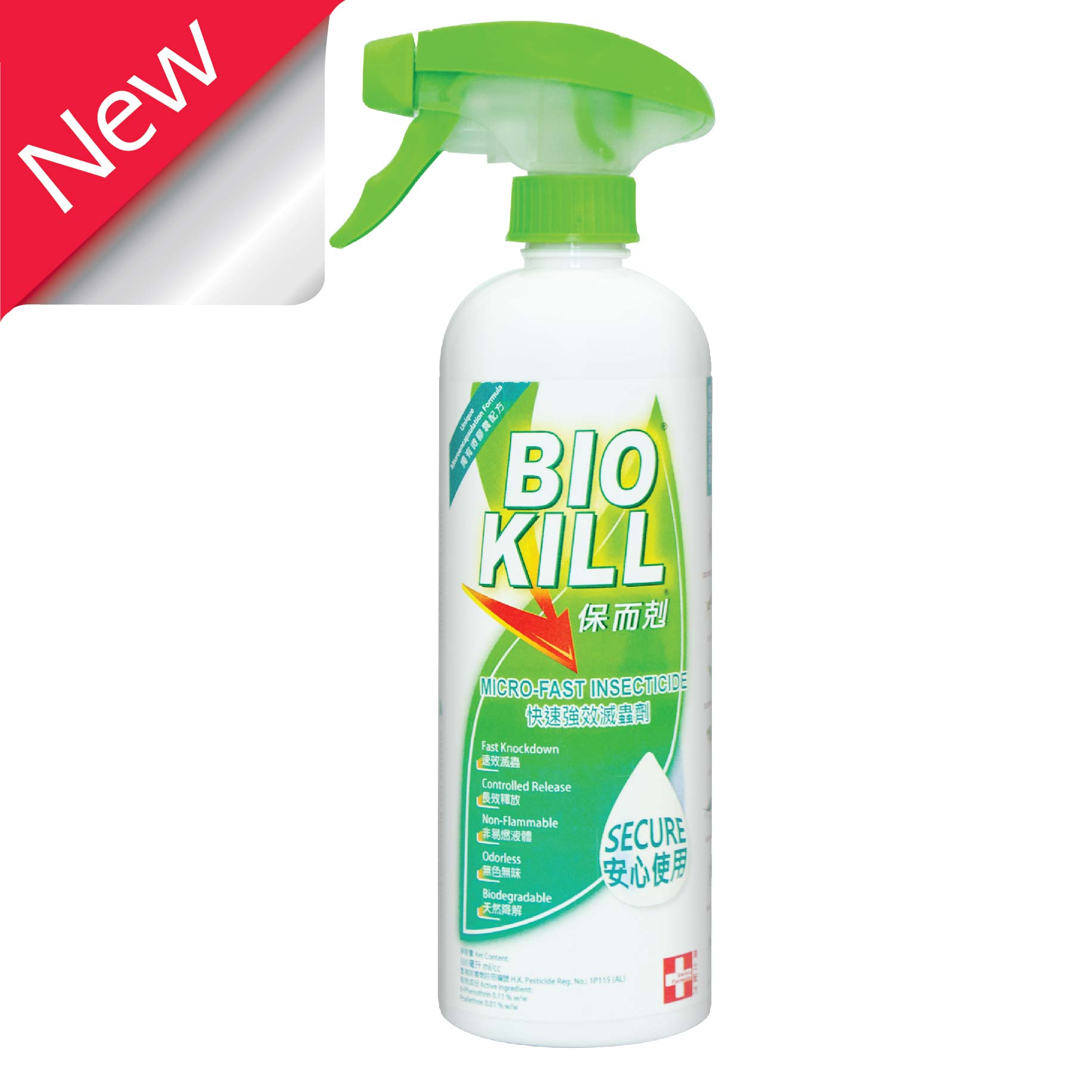 BioKill®
Micro-Fast Insecticide
500ml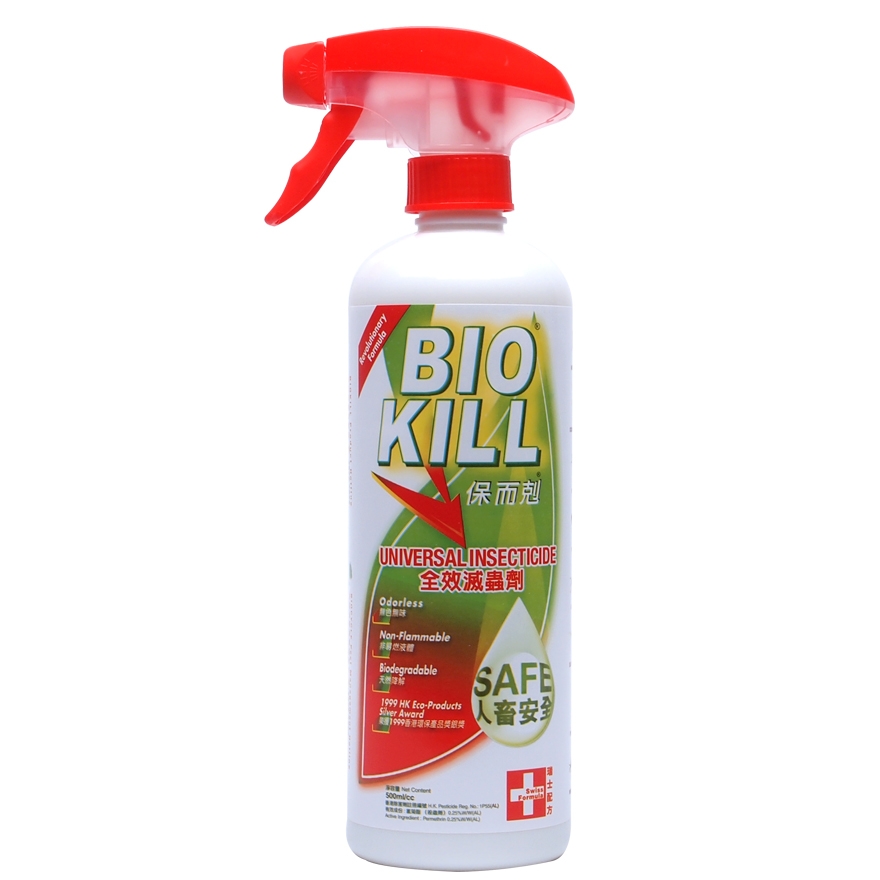 BioKill®
Universal Insecticide
500ml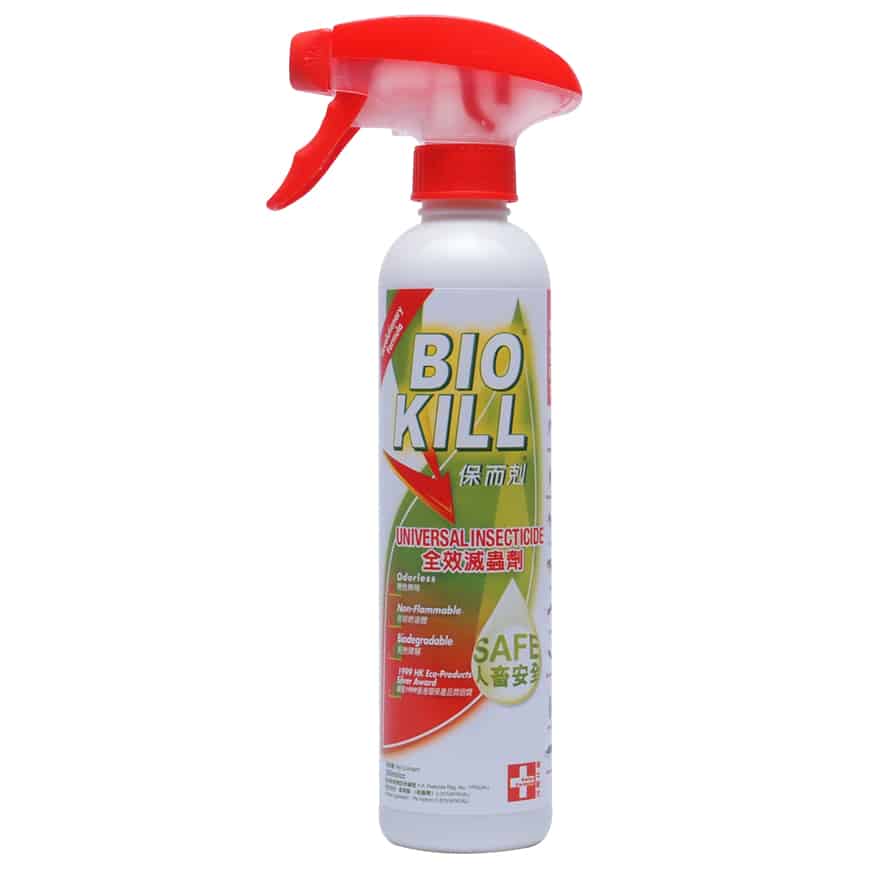 BioKill®
Universal Insecticide
300ml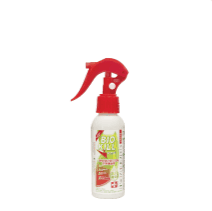 BioKill®
Universal Insecticide
90ml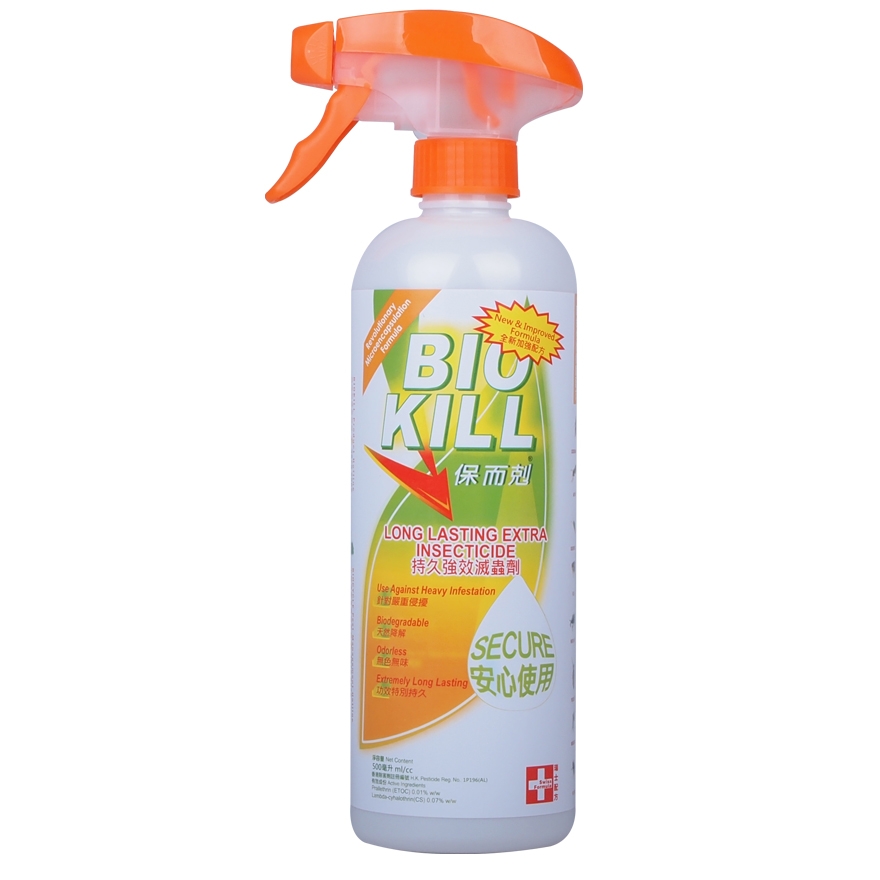 BioKill®
Long Lasting Extra Insecticide
500ml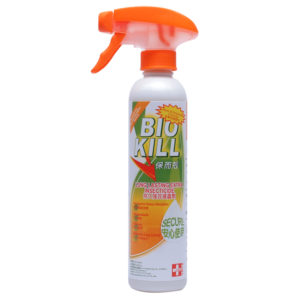 BioKill®
Long Lasting Extra Insecticide
300ml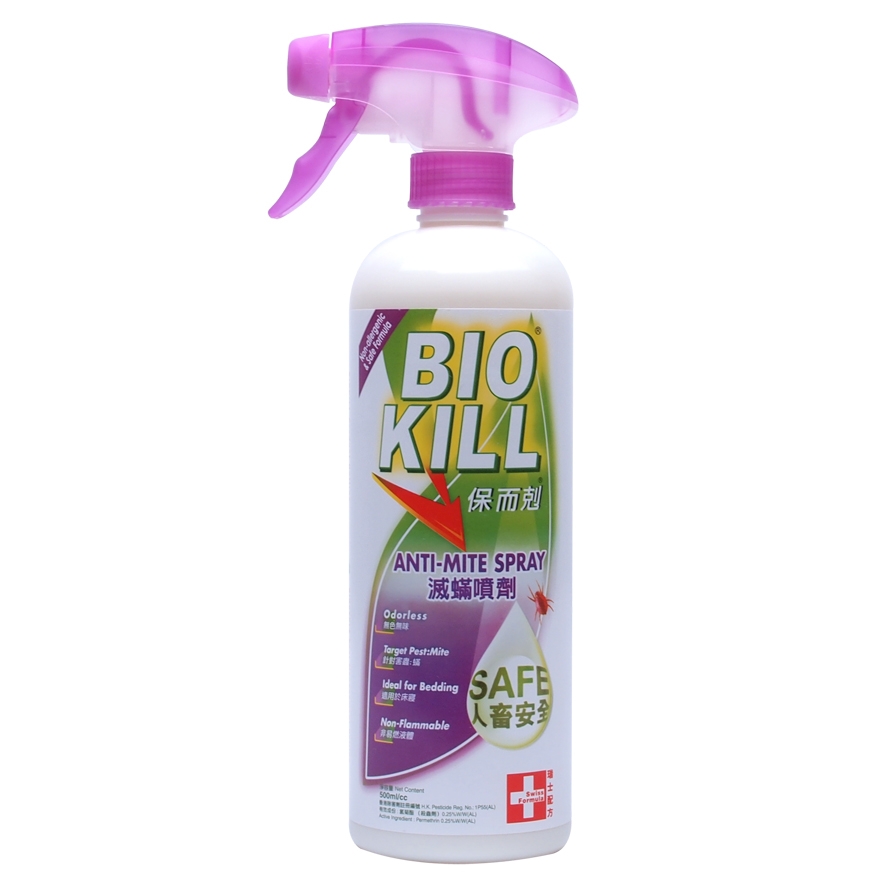 BioKill®
Anti-Mite Spray
500ml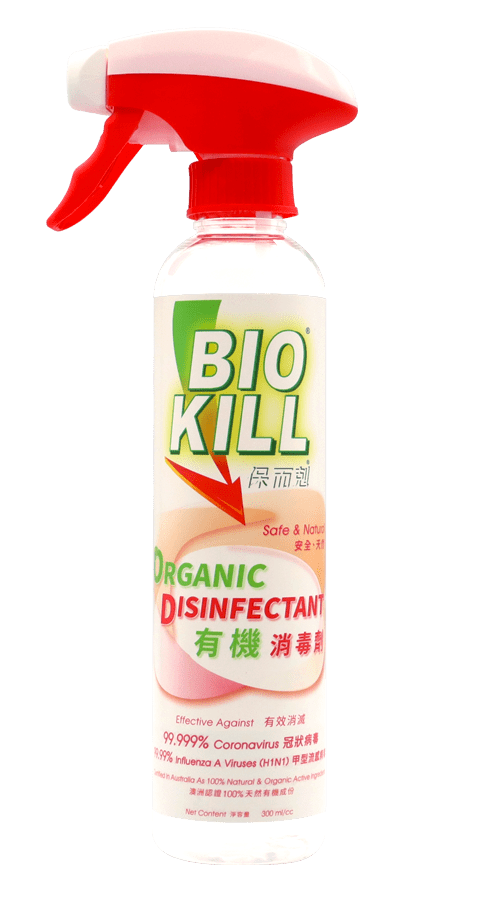 BioKill®
Organic Disinfectant
300ml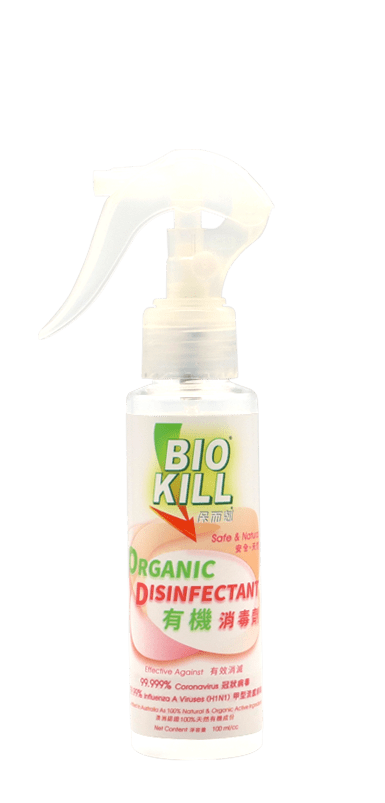 BioKill®
Organic Disinfectant
100ml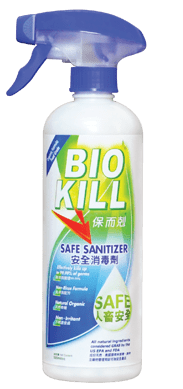 BioKill®
Safe Sanitizer
500ml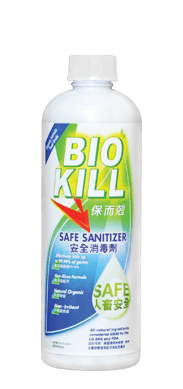 BioKill®
Safe Sanitizer
500ml Refill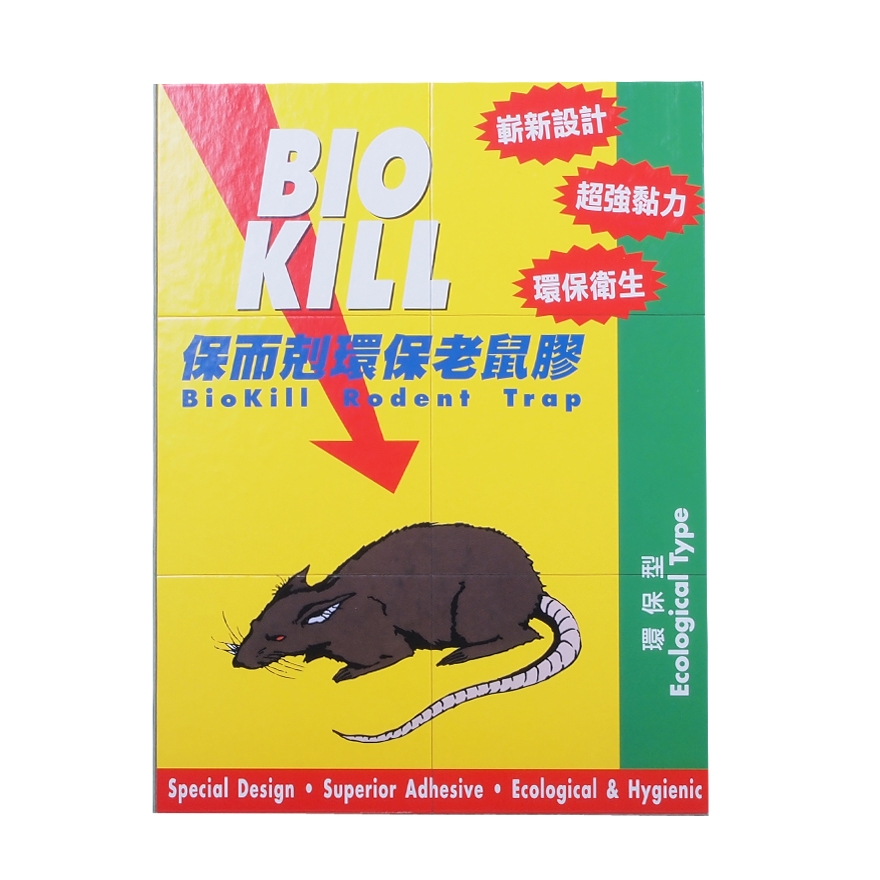 BioKill®
3D Ecological Rodent Trap
1Pack

BioKill®
Insect Repellent Cream
60ml