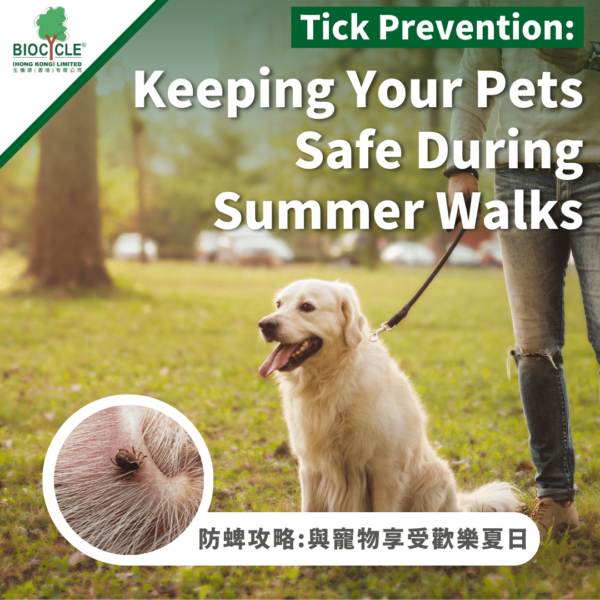 During summer walks with your pets, it's important to not only be mindful of the heat and the possibility of heatstroke but also to prevent bringing ticks (dog ticks) into your home. Ticks can attach themselves to the ears, toes, and fur of animals. Ticks can carry parasites and infect the host with various diseases while feeding on their blood and reproducing.

To prevent tick infestations:
1)Choose safer walking routes, avoiding areas such as dense grass and trees where ticks are commonly found.
2)After going outdoors, check your pets for any ticks attached to their bodies and groom their fur regularly. Bathing them can also help remove ticks.
3)Maintain a clean environment at home and use environmentally friendly residual insecticides to reduce the chances of ticks surviving and reproducing.
4)If you discover that your pet has been infected with ticks, seek veterinary care and treatment as soon as possible. You can also contact a professional pest control company for inspection and advice.